Give Your Outdated Online Content the Axe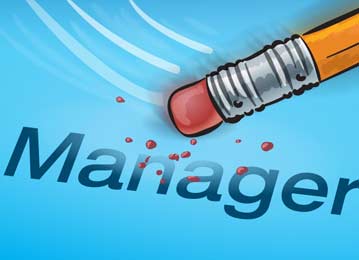 The people behind a company or brand can be more compelling and add a human touch to the overall marketing effort. How well does your business website do at showcasing your staff? Featuring company principals prominently has been popular in creative and professional service websites for some time. For businesses slow to embrace this marketing opportunity, here's a simple system for removing sensitive website content to give company leaders confidence to highlight employee's backgrounds and achievements online.
How to Quickly Remove A Former Employee From Your Website
One of Many?
If the former employee is currently displayed on a page with one or more others, then this could end up being quite easy. Just remove them from the page and you're about done. Confirm that the "meta description" and "meta title" areas don't contain any of their personal information. For good measure also remove their primary image from the site's image collection.
Their Own Unique Page
If the employee had their own page on the company website, then completely removing it from the site is a good start. But, since copies of most online content are stored in search engine's memories, you may want a more immediate separation between brand and individual.
Get Them Removed from Google, Quick!
A 301 Redirect can be sued to tell search engines that the content has been moved permanently. 301 redirects, for any outdated URL, can be created by your website admin, WordPress plugins, or IT team. Rather than using the 301 Redirect to send visits back to the homepage, the 301 can serve up a replacement page to future visitors who attempt to access the ex-employee's page. Pages such as a Team Overview or About Us are good candidates for use as replacements, to help visitors get back on track and accessing profiles of just current team members.
Keep Their Blog Posts?
If having some old blog posts by a former employee is problematic then consider removing the post or changing the post's authorship to a generic author name if appropriate.
Get Them Removed from Google, Quick!
Make sure that the site's dynamic sitemap is linked up and sending notice of revised and removed page content, directly and automatically to Google and Bing. Both have a verified Webmaster Tools area that is used to link your sitemap. Once logged in you can also request specific pages be hidden from appearing in SiteLinks, which are the subsection links that sometimes appear beneath the main website link, usually when a website is the top most relevant search result.
Finding the Trail of Digital Breadcrumbs
Once the company website content is scrubbed it's time to do some search engine testing, to see what results come up. How unique is their name, and how closely is it associated with your brand? Depending on the quantity, visibility and positive/negative sentiment of the links that appear in search results, you may want to update external sites and also consider creating some new branded content to hopefully push older content downwards in search. Creating a social media policy ahead of time can also help by clarifying the obligations for employee and employer upon termination of employment.
Hopefully your business website is using informative online content to highlight the depth of the talent within your company. If not, then getting a plan together for what to do when an employees leaves should give you the confidence to start showcasing your staff more often online.