About Evolution Design
Founded in 1994, Evolution Design is a Carlsbad-based design studio with the capabilities to support your brand.
Our approach is to ask lots of questions, listen carefully, make recommendations and then set to work immediately to invigorate your brand. Innovative creative work, high-impact visuals and consistent follow-through from inception to complete client satisfaction.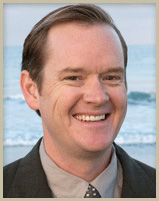 About Bear Files
I was born in Alaska and spent time there and in Northern California before moving to San Diego in 1985 to attend San Diego State University. After graduating with a BA in graphic design from SDSU I worked in several advertising agencies before establishing Evolution Design in 1994.
The Origin of the Name
One thing that I get asked a lot is how I got my nickname "Bear" – so here's the story: My given name is Wilfred Collison Files, III. As a child I lived in Fort Yukon, a small town of 700, and the native Alaskan Indians in town called my dad Willie. When I was born I was dubbed Little Willie. My mom intervened and I went by Winnie. Then thanks to those great books about a stuffed bear and his friendly forest friends it got morphed to Winnie The Pooh. Having the nickname of Pooh Bear going into elementary school was tough, so at age seven I decided to change it to Bear. I almost chose Will, which my dad and grandfather went by, and always assumed I would change it back to Will when I "grew up". But I got into commercial art and graphics in high school and started signing my name with a paw print. And the nickname "Bear" stuck, I never changed it. Connect with me here:
Client Comments
"Wow Bear, you nailed it!!!!! I am in love with the look of our new site. "
"Kirk really liked the proofs you sent. He said you have quite an eye for design. He likes the contact on the home page look. He loves the look! You did a great job in pleasing the client."